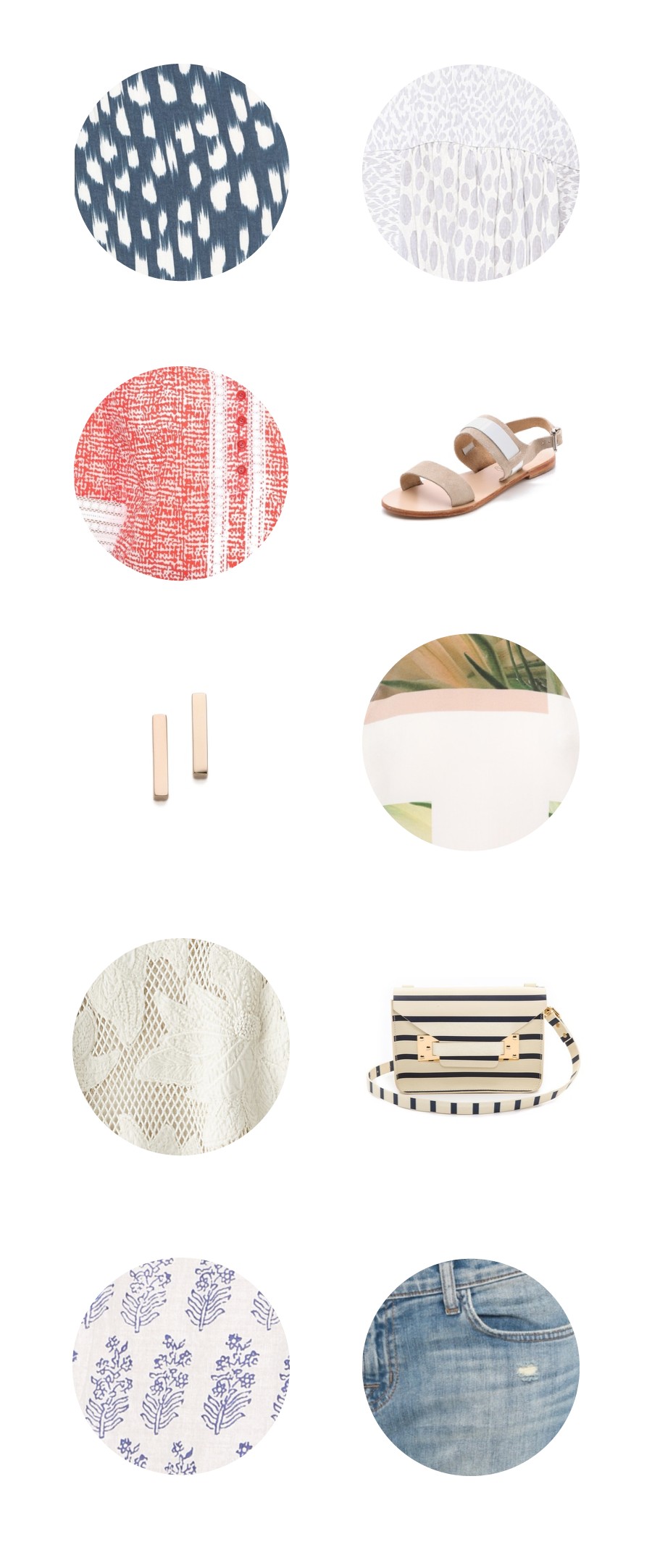 Something about this little graphic makes me happy. Though there is nothing terribly special about a circle layout (oh hey 2012), the patterns inside them make my heart sing. 
Filled with some of my summer favorites (from my wish list and current shopping cart) – the majority of these picks come from the SHOPBOP 25% Friends and Family sale!. Woohoo!
The red buttons, pattern and crochet work sold me on this DVF blouse    ••    Another DVF hit is the Samara Skirt. I love the hit of translucence     ••    This woodblock top is nothing novel but I would wear it out    ••    Oh hello little gold O earrings. You are perfect    ••    Also love a bar stud    ••    I am really coveting this white Tibi dress. It is so easy and effortless but still has a touch of tailoring    ••   Otto D'ame is a new to be designer. Love the pattern mix on this dress   •• I have these boyfriend jeans. They are the best   ••    Really want to pull the trigger on these espadrilles. Anyone have a pair? Do they hold up?
---
SCROLL THROUGH FOR SOME    •    SEE THE STYLE GUIDE FOR MORE
---